What is Darius Rucker Net Worth?
| Net Worth: | $14 million |
| --- | --- |
| Source of Wealth: | Singer, Guitarist, and Songwriter |
| Date of Birth: | May 13, 1966 |
| Country of Origin: | United State |
| Last Updated: | 2023 |
Darius Rucker Net Worth: Darius Carlos Rucker is an American singer, guitarist, and songwriter with an estimated net worth of $14 million.
The award-winning entertainer was a sports enthusiast from the get-go. He participated in some sports, especially football, throughout his youth and even played as the quarterback for his high school's football team.
His role as a front liner of the musical group Hootie & the Blowfish earned him critical acclaim and commercial success.
Early Life
Darius Rucker is a South Carolina native who was raised in the typical Southern African American fashion. He was born to his parents on May 13, 1966, in Charleston, South Carolina, and was raised solely by his mother and maternal relatives in a three-bedroom apartment that housed his grandmother, two aunts, and 14 other children. He had a strained relationship with his father, who was absent during his formative years. His mother was a nurse, and his father was a member of a gospel band.
Darius and his family attended church regularly and were poor like most African Americans at the time. It was during those church services that Darius saw his father. He, however, recounts his childhood years with fond memories.
Darius' desire to become a professional singer eventually led him to a very successful career as a band leader and, eventually, a solo country artist.
Career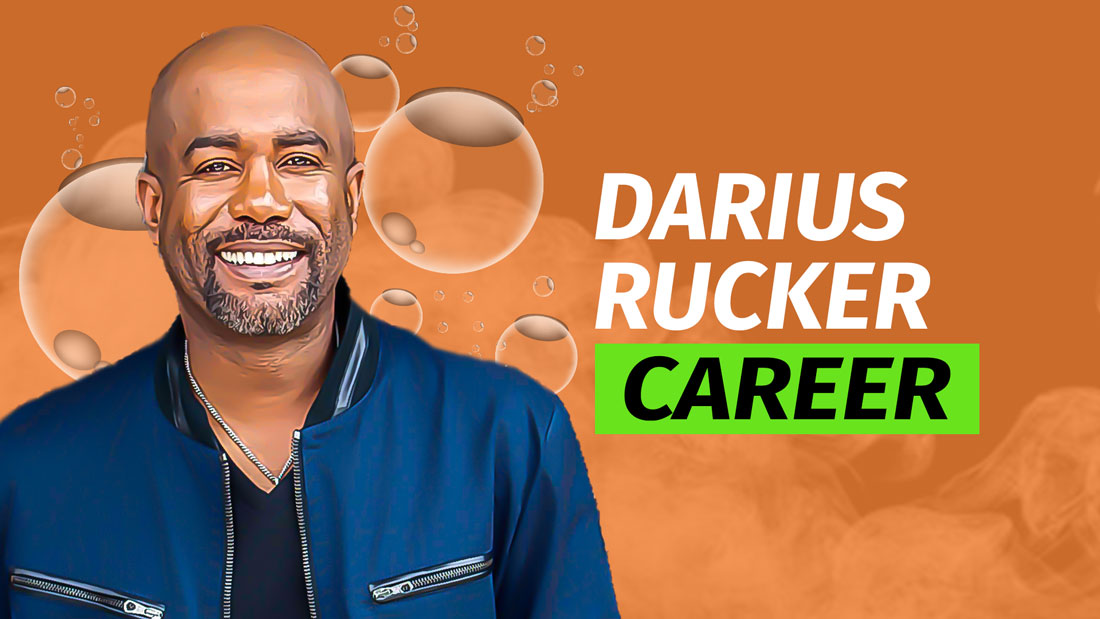 Darius Rucker began his career at the University of South Carolina, where he met Mark Bryan, Jim Soni Sonefeld, and Dean Felber. Together they created the band "Hootie & the Blowfish" in 1986. Darius was best known for this deep, baritone voice which set him apart and served as his major contribution to the band. Their 1994 album "Cracked Rear View" put them in the limelight and brought increased opportunities for Darius. He was asked to sing the national anthem at the World Series in 1995 and invited to Frank Sinatra's 80th birthday party, where he performed "The Lady is a Tramp." He has also performed alongside other celebrities like Nanci Griffith and Radney Foster.
Darius released five more albums with the Hooties before going solo. He dabbled briefly in R&B and recorded his debut album, The Return of Mongo Slade, in 2001, which was renamed Back to Then and released by Hidden Beach Recordings a year later. The album featured the works of Jill Scott, and the single "This is My World" was featured in the comedic film Shallow Hal.
Darius stretched his inflection and reintroduced himself as a solo country artist in 2008 under Capitol Records Nashville. He gained multi-platinum status and released several albums that topped the billboard country charts and earned him several awards. He is the first African American to win the New Artist Award from the country music Association, the second African American to win any award from the association, and the first African American to reach number one on the Hot Country Songs Chart since Charley Pride in 1983.
Darius Rucker net worth is estimated to be $14 million as of 2023.
Career Highlights
Below are some of Darius Tucker's career highlights
1986 – Created the Hootie & the Blowfish with other members
1995 – Sang the national anthem at the World Series
2001 – Debuted the Album "Return of Mongo Slade."
2009 – Won the New Artist Award
Personal Life
Darius' personal life is characterized by an estranged relationship with his father and marital hiatus with his ex-wife, Elizabeth Ann Philips. Darius and Elizabeth had their first child in 1995 out of wedlock. The duo married and had two more children before separating in 2020.
Darius is an NPL fan and has a close relationship with world-renowned golfer Tiger Woods. He met Woods when he was 18 years old and later performed at his wedding.
Also Read: Lauren London Net Worth & Achievements
Awards and Achievements
Darius is a two-time Grammy Award winner for Best Pop Performance by a Duo or Group with Vocals and Best New Artist Award in 1966.
In 2009, he was the CMA award winner for the New Artist of the Year. Darius bagged his third Grammy in 2014 for Best Country Solo Performance, and in 2018, he won the Gary Haber Lifting Lives Award.
Darius Rucker Net Worth
Darius Rucker net worth is estimated to be $14 million. He is the frontman of the famous musical group Hootie & the Blowfish and solo country prodigy.
Darius Rucker has used his net worth to be involved in charity, providing homes for retired force men in partnership with big brands in the United States. He is also known for his contributions to public education programs and his donations to various hospitals.
Notable Darius Rucker's Quotes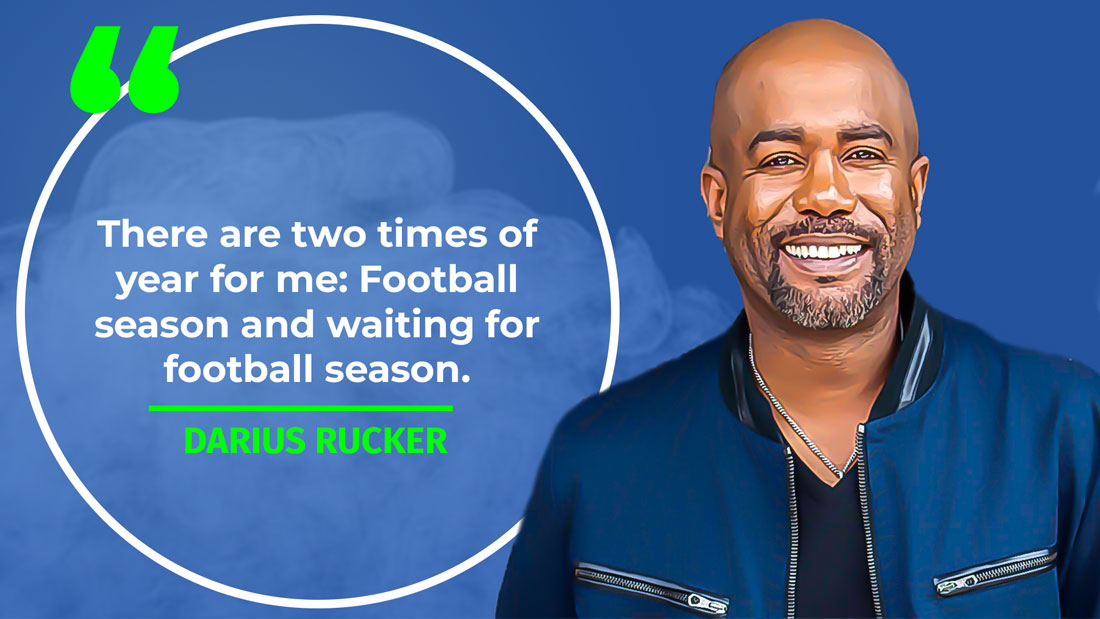 There are two times of year for me: Football season and waiting for football season.-Darius Rucker.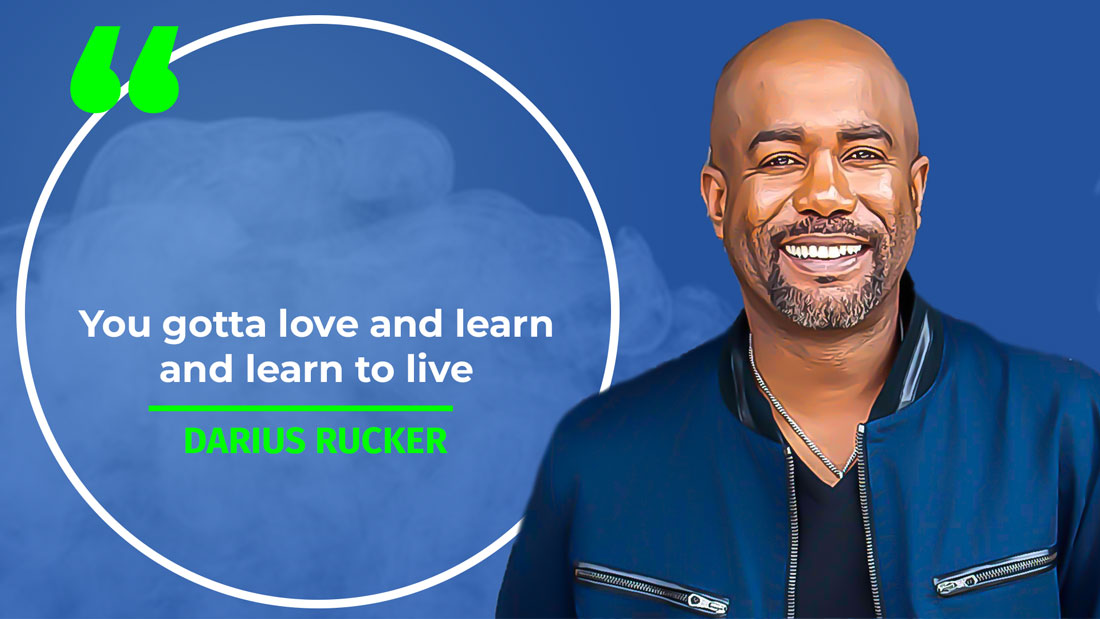 You gotta love and learn and learn to live.-Darius Rucker.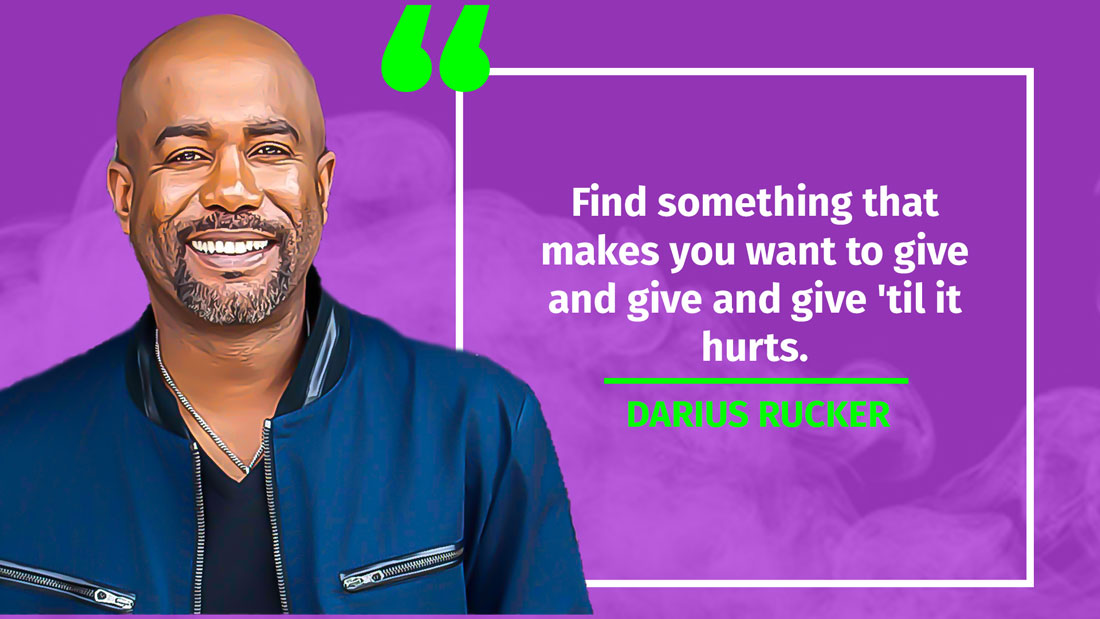 Find something that makes you want to give and give and give 'til it hurts.-Darius Rucker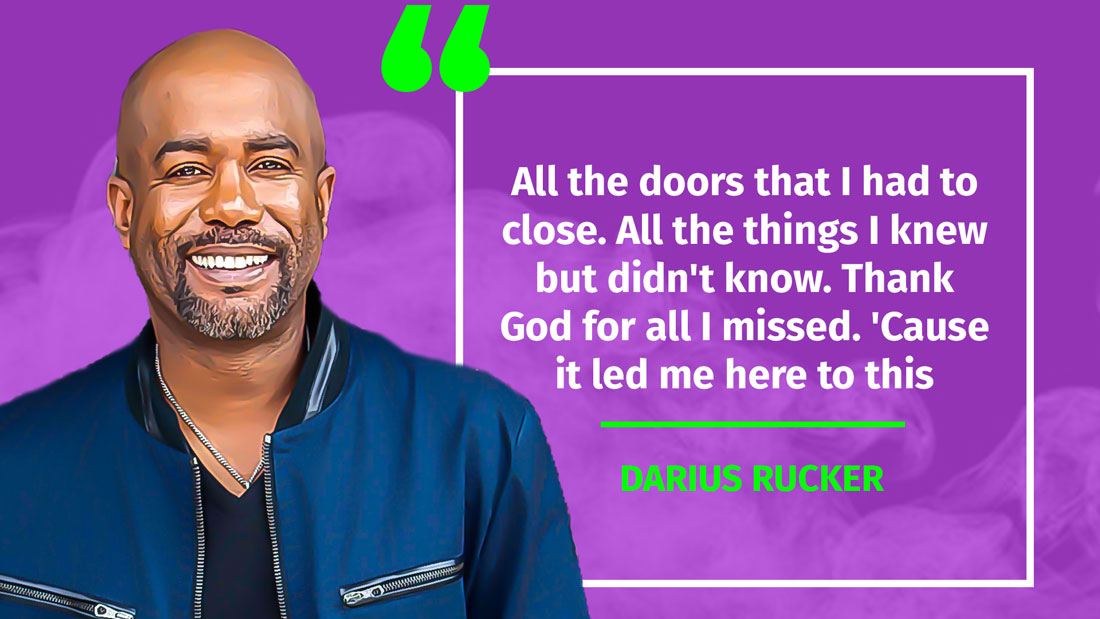 All the doors that I had to close. All the things I knew but didn't know. Thank God for all I missed. 'Cause it led me here to this.- Darius Rucker 
Life Lessons to Learn From Darius Rucker's Success
1. Live to learn
Just like the lyrics of his song suggest, we all need to learn how to live life and love it even when we don't have the final things.
2. Compassion
We need to open ourselves to compassion and be more than willing to be compassionate to people.
3. Don't stay boxed in
Despite the intolerance of some, Darius has been able to grow an audience that loves him and his music for what it is. He could have played it safe and stuck with the 'safe' genre, but he pushed past boundaries and today is known for his ability not to keep himself locked in.
Frequently Asked Questions – Darius Rucker's Net Worth
How much does Darius Rucker make a year?
Darius Rucker makes $1.2 million annually.
How much does Darius Rucker make per show?
Darius Tucker's estimated fee per show is between $300,000-$499,000.
Who is Darius Rucker's agent?
Darius Rucker's agent is Clarence Spalding of the Maverick Nashville Office.
Where is Darius Rucker living right now?
Darius Rucker lives by himself in his stylish home in Nashville.
Also Read: Regina Hall Net Worth & Achievements
Final Thoughts
Darius Rucker has enjoyed success in a music genre that blacks have little or no success in. He has enjoyed this in a way that few before him have, from the Awards he has won to the barriers he has broken for himself and his country fans. Darius continues to endear the world to himself.
He is well known for his charitable work; he is pretty famous for dedicating countless hours and trying to support sick and underprivileged children. In 2018, he received the Academy of Country Music Award and the Harry Chaplin Memorial Award for lifelong philanthropy 2019.
As of 2023, Darius Rucker net worth is estimated to be $14 million.
What are your thoughts on Darius Rucker's net worth? Drop them in the comment section below.