Faith is an important aspect of our lives, it is part of our spiritual nature, however, it has so much to do with how we live our daily lives.
With faith, we can be able to put in the work towards success, as belief is the driving part of our goal, which when activated, will cause us to go out of our way to achieve success.
In this guide we will be analyzing ways to live by faith, we will be taking into consideration how faith affect different parts of our lives, and most importantly, our finances.
We will go further to see how we can apply faith to having success in life.
Let's get started!
What is Faith
According to the book of Hebrews, faith is the substance of things hoped for, the evidence of things not seen. Faith is that part of us that believe things will come into manifestation even when they are yet to be manifested.
There are three times in the new testament where the bible said the just can live by faith, just simply means justified, also meaning righteous.
We are living in an invisible world, this tells we all have to work in the spiritual too. This is because we are in the natural world (2 Corinthians 5:6-7)
The opposite of working by faith is working by sight, this means you are working with your five senses. God wants us to work by faith, and if we are going to go far with God, in life too, we need to work by faith.
Practical Ways of Living by Faith.
1. Praying by Faith
If you are expecting something from God, you will need to believe that he is able to do what you are asking.
Prayer is important in life, prayer cause things that are not in manifestation to come to life, but before we pray, we must believe that God is capable of causing what we pray for come into manifestation.
The Bible said that he that comes to God must believe that he is, and that he is the rewarder of those that diligently seek him, this simply means that praying to God must be done diligently by faith.
God wants us to believe that he can do all things, and this belief we have in him must relate to the way we pray.
When praying, speak things into manifestation, this will in turn increase your faith.
2. Speaking by faith
Faith always says the word of God. This simply means you speak the truth. God has blessed us with all spiritual blessings, if they are yet to manifest, we must speak them out through faith.
If a doctor said you have cancer, its a fact, not a truth, because The truth says by his stripes we are healed and faith will always side the word of God.
3. Standing By Faith
This simply means finding God's word and standing on it.
"You can be sure that God will take care of everything you need, his generosity exceeding even yours in the glory that pours from Jesus" – Philipians 4:19
This simply means God has promised you all you need in this life, hence, you have to stand on that word of God to bring all you need into manifestation.
Hence you should get all the word of God which made different promises to us and stand on these words to bring them all into manifestation.
4. Planning by Faith
This entails not planning your life by your income but planning according to the word of God (Philippines 4:19)
We should also know that there is wealth in Jesus Christ even when things are not yet in place. Hence we must believe that God has given to us all we need in this life to be successful.
Do not put your life on a pause, live below your means and dream beyond your means because God will provide it all.
If you are living only by your salary, you are not living by faith, because God will provide for you if you work by faith.
For Example: 
When planning to buy a car, and you have only a million naira, your faith have to come into play to believe God for the additional money needed to buy that car.
5. Acting By Faith
This simply means stepping out in faith to make things happen, if you truly believe, you must work towards it.
Working towards an action brings things into manifestation, hence we need to have that strong believe that it with action, things will come to pass.
The reason we don't act for some things we believe is because we don't truly believe, because faith do not end with believe, but rather it ends with action.
If you believe you will get a job, step our and start acting towards it by submitting CVs. If you believe you will travel to another country, start getting your passport. Take baby steps and God will take Giant steps to meet you.
"But Simon answered and said to Him, "Master, we have toiled all night and caught nothing; nevertheless at Your word I will let down the net." – Luke 5:5
Simon peter believe that with the action of laying down his net, then will this come to pass, hence he made the statement of laying down his net at the word of Jesus.
Note: Miracles Happen when we step out into actions.
6. Loving By Faith
"It bears all things, believes all things, hopes all things, endures all things.
8.
Love never fails. If there are prophecies, they will be brought to nothing; if tongues, they will cease; if knowledge, it will be brought to nothing." – 1 Corinthians 13:7-8
Faith works by love and love works by faith. if you can see people the way they can become, you can easily love them.
Note that you can't change people without believing in them, so it is important you start seeing people for who they can become.
Faith create an image of what people can be, believe that picture and respond to them accordingly.
In life, we communicate with people the way we see them, hence until we change the picture of the way we see people, then will we cause change in life.
God created a picture for Abraham, by just changing his name, seeing him as the father of many nations.
Jesus met Simon, a fisherman, and created a picture of him being a rock by changing his name to Peter. This changed who peter became, the leader of the church.
People will always rise up to the way you place them, if you do not place them in a high esteem you will end up keeping them in a position in your life.
You do not wait for people to change, you change the way you see them, this is the way God loves, regardless of our sins.
Faith changes people, the way we are now is because of the faith God put in us, hence we keep rising to the faith.
Faith for Finances: How it Relates to Your Financial Growth
"For whatsoever is born of God overcometh the world: and this is the victory that overcometh the world, even our faith." – 1 John 5:4
As we have established, everything in Christianity is done by faith.
There is a lot of struggle when it comes to finances, according to 1 john 5: 4 you will over come the world with your faith, hence if there is no victory, there is less faith
Money answers to, wisdom, Favour, Value (This can be in form of skill, comodities) and Faith, hence the same way you receive spiritual blessings, you can also use faith to receive material blessing such as in monetary terms.
"The apostles said to the Lord, Increase our faith!"  – Luke 17:5
According to the scripture of luke, faith can be increased, hence as you grow your faith, the more result you can have.
Ways to Grow your Faith for Finances
"For by the grace given me I say to every one of you: Do not think of yourself more highly than you ought, but think of yourself with sober judgment, according to the measure of faith God has given you." – Romans 12:3
"We are bound to thank God always for you, brethren, as it is fitting, because your faith grows exceedingly, and the love of every one of you all abounds toward each other" – 2 Thessalonians 1:3
According to Romans, every believer have received faith, and this faith is in several capacities when it comes to different believers, hence this faith can be increased to different dimensions.
Here are ways to grow faith in finances:
1. Visions and Dreams
For your faith to grow, it must have something to achieve, according to Hebrew, faith is a substance of hope, hence until there is hope, there is no faith.
It is important to know that you won't know the potential of your faith until you give it something to hope for. Hope is a target, hope is vision, hope is dream, and until you have that target, you can't stretch your faith towards it.
This is the same with you life, until you have a goal, or a dream, you will still keep hovering around the same area.
Hence you must understand that faith must have a target, so it can achieve visions and dreams. This is the first law of growing in faith.
2. Revelation
"Consequently, faith comes from hearing the message, and the message is heard through the word about Christ." – Romans 10:17
Faith comes by hearing, and for you to grow your faith for finances, you will need to hear words related to growth in finances.
You can hear several words as relates to finances, giving and all parts of the word of God that relates to finances. When you hear, let it become a conviction within you, so its not just hearing these words, let them register within you.
This should be revelation to you, not just assumption that what you studied will come to pass.
Another thing to study is receiving, because what will sustain giving is receiving. And every recover is a giver.
3. Testimonies
When you hear people's testimonies, it has a way of stirring up your faith, especially when you hear the testimonies of people.
Every testimony is a seed that can cause inspiration in other people's faith, hence it is important we tell our testimonies to other people.
A way to also feel inspired is to record people's testimonies, and you can visit them from time to time.
"Then Peter opened his mouth, and said, Of a truth, I perceive that God is no respecter of persons" – Acts 10:34
This simply entails that the God who did it for someone else is capable of doing the same for you. You should know that faith comes by hearing and the more you hear testimony
4. Association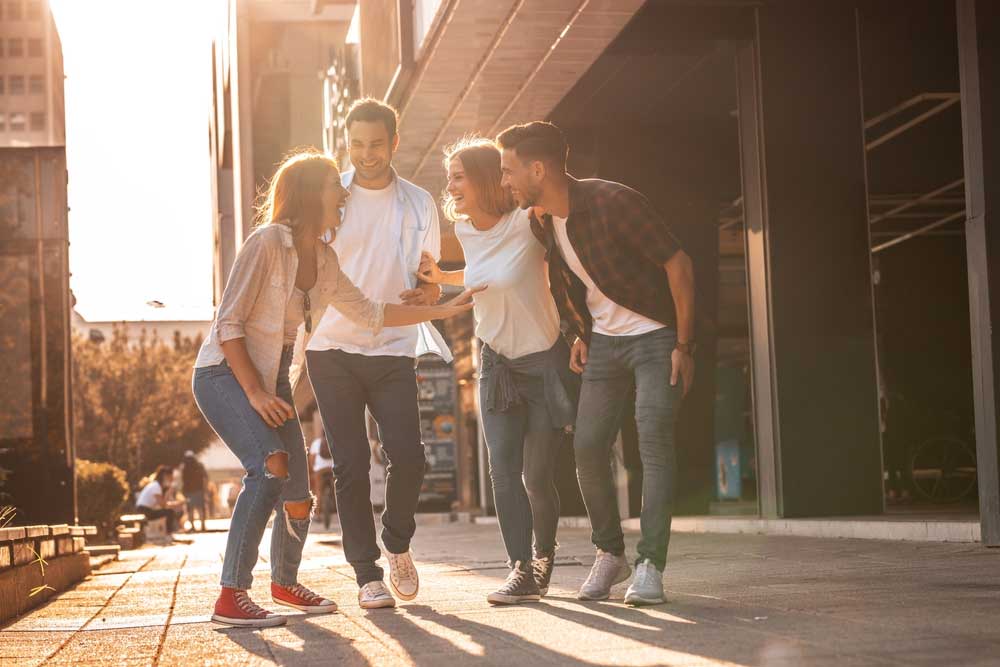 It is important to hang around people that help your faith because what you hear from people around you can either inspire you or cripple your faith.
The people around you can help build your vision because other people's dreams and visions can help give you a dream.
Hence it is important to have rich people as your friend, even though you have poor people as friends too. This is because the rich people in your life will give you the inspiration to want to be like them.
The law of attraction says that you attract who you are, hence in building relationships you will have to be intentional about who you associate with.
Spend time with people that challenge you, with people that inspire you, because that will help you get inspired to achieve more things.
5. Confession
You will never rise above your confessions, hence the words of you mouth have so much to do with your faith. This is because as you say things, you as well hear them too.
If you confess positive things, positive things will come your way, This also works the same way if you confess negative things.
You can confess of how rich you want to be. It is known that if you hear something long enough, you will believe it.
If you do not have confession, you might not believe it at first, but as you keep saying it out, its just a matter of time before it enters your spirit.
"For as he thinks in his heart, so is he." – Proverbs 23:7
According to Gods word, as a man thinketh so is he, so you should be positive about your confession, and what you say about yourself.
6. Giving
If you give a certain amount of money, naturally, you start thinking above that amount of money, hence it is important to know that giving naturally works on your faith.
You should know that giving makes you dream, and once you dream, it in turns works on your faith, and you will be in expectations of more than what you gave
"Give, and it will be given to you. A good measure, pressed down, shaken together, and running over will be poured into your lap. For with the measure you use, it will be measured back to you." –  Luke 6:38.
According to Luke, if you give, you will receive a higher measure of what you give, this will work towards expanding your faith for your harvest. Its a fact that in the natural, harvest is always greater than that seed.
7. Rhema
It is important to follow ship with the holy spirit because, in the process of fellowship, you can get a word from God.
Rhema is the spoken word of God, when this word comes, it springs up something within us, and this can in turn explode your faith.
"Arise, shine, for your light, has come, and the glory of the LORD rises upon you." – Isaiah 60:1.
"Man shall not live by bread alone, but by every word that proceeds. out of the mouth of God. " – Matthew 4:4
The word referred to there is the spoken word of God because this word brings life to us. An example is the faith of Abraham, he got his faith by the spoken word of God.
Hence in the journey of faith, your prayer life is important, this also goes the same for your worship life.
8. Restlessness
Faith and anger go together. Every human that is created by God has a dominator in him, if that dominator rise up in you, you will become restless and this restlessness can cause you to have the vision to achieve.
Heaven will stay still until you say enough is enough with your situation.
"By your sword you shall live, And you shall serve your brother; And it shall come to pass, when you become restless, That you shall break his yoke from your neck" – Genesis 27:40
Its time for the lion in you to roar, its time to bring that restlessness in you so you take the drive to achieve great things.
Final Thought
As we have seen, faith is an important aspect of our lives, with faith, we can go on to achive so much both in our spiritual lives and in the natural too.
So let's go forward to put this into practice.
Have a nice day!