What is Kenny G's Net Worth?
| Net Worth: | $100 million |
| --- | --- |
| Source of Wealth: | Saxophonist, Music Composer, Recording Producer, and Songwriter |
| Date of Birth: | June 5th ,1956 |
| Country of Origin: | United States |
| Last Updated: | 2023 |
Kenny G Net Worth: Kenny G is an award-winning American saxophonist, music composer, recording producer, and songwriter with an estimated net worth of $100 million.
He began his career in the early 70s and has been one of the highest-selling musicians ever.
Kenny is one of the most recognized musicians. He is a recipient of a Grammy Award for his 1994 single, Forever in Love, and an American Music Award for his album, Kenny G.
Kenny G has continually given to charity. He is a supporter of the American Stroke Association, American Heart Association, and others. Kenny is also an investor in companies like Apple, Starbucks, Microsoft etc.
Early Life
Kenny G, born Kenneth Bruce Goreli, is an American saxophonist, born into a Jewish home in Washington, USA, on the 5th of June 1956. He was a student of Whitworth Elementary school and the University of Washington where he participated in sports like golf.
Kenny developed an interest in the saxophone and began to play at ten after he listened to The Ed Sullivan Show.
At the University of Washington, Kenny tried to join the jazz band but was unfortunately rejected on his first try. He began to take saxophone lessons from Johnny Jesse every week in order to brush up on his saxophone skills.
He tied the knot with Lyndie Benson in 1992, but they divorced in 2012. Their union was blessed with two sons.
Career
Kenny G may have worked with artists like Whitney Houston, Aretha Franklin, and Natalie Cole, but the journey began way before.
Kenny G's deal with Arista Records was the head start to his successful career. In 1982, he released his first album, which had a fine mix of jazz and R&B. He went on to release two more albums, G Force and Gravity, in 1983 and 1985, respectively.
In 1986, Kenny released his groundbreaking and highly acclaimed album called Duotones. Duotones was a successful album that sold more than 5 million copies and etched his name on the map. Kenny continued to take the world by storm through his songs.
In 1992, he released an album called Breathless which eventually became a best-selling instrumental album, selling over 12 million copies in just the US. In 1994, he released his first Christmas album, Miracles which topped the Billboard 200.
He is a Guinness World record holder for playing the longest note ever recorded on a saxophone in 1997.
However, Vann Burchfield claimed this title from him in 2000—a title Kenny has vowed to reclaim. At the J&R Music World in New York, Kenny played and maintained an E flat for 45 minutes and 47 seconds.
In the course of his career, Kenny has appeared on the same stage with Barbra Streisand, Frank Sinatra, and Burt Bacharach. Kenny is one of the most successful musicians and most recognized. He is a Grammy Award winner for Forever in Love and an American Music Award winner for his album, Kenny G.
Kenny G net worth is estimated to be $100 million as of 2023.
Career Highlights
1973 – Began his career as a sideman for Barry White's Love Unlimited Orchestra.
1982 – Signed with Arista Records as a solo artist.
1986 – Released his fourth solo album, Duotones in September.
1997 – Earned a place in the Guinness Book of World Records for playing the longest note ever recorded on saxophone.
2000 – Invited to the White House to perform for state governors and members of the ClintonCabinet in February.
2017 – Was satirized by Andy Samberg in the Netflix program, Michael Bolton's Big, Sexy Valentine's Day Special, in February.
2022 – Appeared on avant-garde metal band Imperial Triumphant's song, Merkurius Gilded; alongside his son on guitar, Max Gorelick.
Personal Life
Kenny G is a divorcee. He married Lyndie Benson-Gorelick in 1992, and they got divorced in 2012. Their marriage is blessed with two sons—Max and Noah. Max is also a musician, a guitarist, to be precise, and he has performed alongside his father.
In addition to his music skills, Kenny is a golfer, a pilot, and an investor. He was named the music industry's number 1 golfer by Golf Digest in 2006. Kenny owns a De Havilla and Beaversea aircraft.
Awards & Achievements
Kenny G is a recognized saxophonist who has been nominated for and has won awards. In 1994, he became a Grammy winner for Forever in Love in the Best Instrumental Composition category. He is also a winner of the American Music Award in the same year, in the Favourite Adult Contemporary Album category for his album, Kenny G.
Kenny G Net Worth
Kenny G net worth is estimated to be $100 million. Kenny G's source of income can be attributed to music gigs, album sales, songwriting, composing, record producing, music performances, and music streaming also earning a monthly salary of $1 million and an annual salary of $10 million. He is one of the most proficient instrumentalists.
His net worth encompasses the remainder of his total assets from his total liabilities, such as mortgages and personal loans. These total assets are his investments, cash deposits, savings, automobiles, equity in a landed property, and miscellaneous.
Charity
Kenny G puts part of his income to good use by carrying out charitable deeds. He is known to be a huge supporter of; Caddy for a Cure, The American Stroke Association, The American Heart Association, and Neurofibromatosis Inc., amongst others.
Real Estate
Kenny G is an investor in not just companies but in real estate as well. He owned a three-acre estate in Hunts Point, Washington, which he bought for $8.8 million in 1990. Five years later, he built a 12,200 sqft home on this property.
Kenny later put this mansion up for purchase in 1998 at $26.5 million, and it was later sold to Craig McCaw, a cell phone billionaire, at an unknown price in 1999.
He bought a portion of a property for 12.5 million in 1997, which he used as his residence in 1998 in Malibu. Two years later, he spent $3 million on tearing down the house next to his property and his mansion as well for rebuilding.
At completion, this house contained four bathrooms, two bedrooms, a tennis court, a 9-foot piano, a screening room, offices, a guest house with an ocean view, and a recording studio of 1,500 sqft. This project cost $3.5 million.
Kenny G net worth is estimated to be $100 million. This is inclusive of his wealth in real estate.
Notable Kenny G's Quotes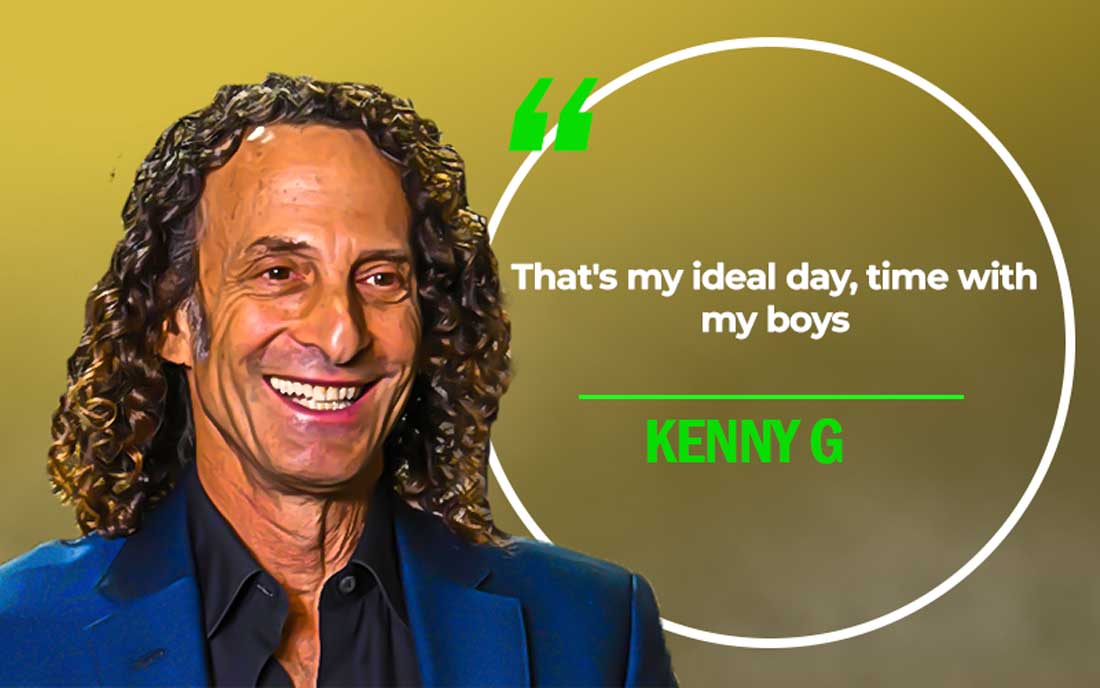 That's my ideal day, time with my boys. -Kenny G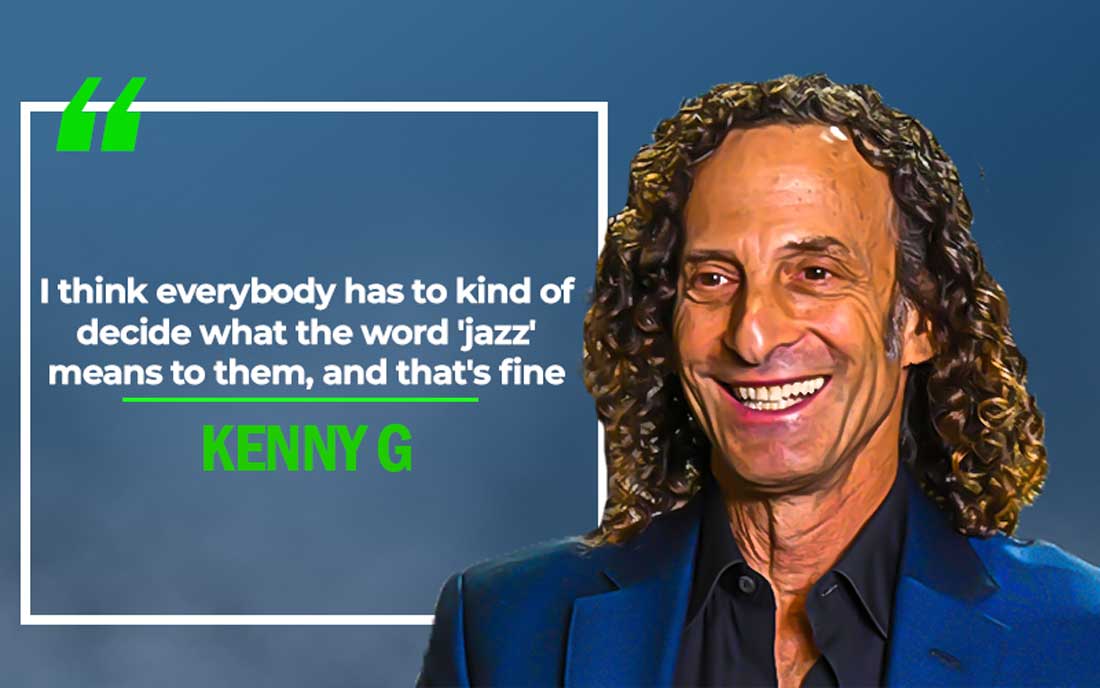 I think everybody has to kind of decide what the word 'jazz' means to them, and that's fine. – Kenny G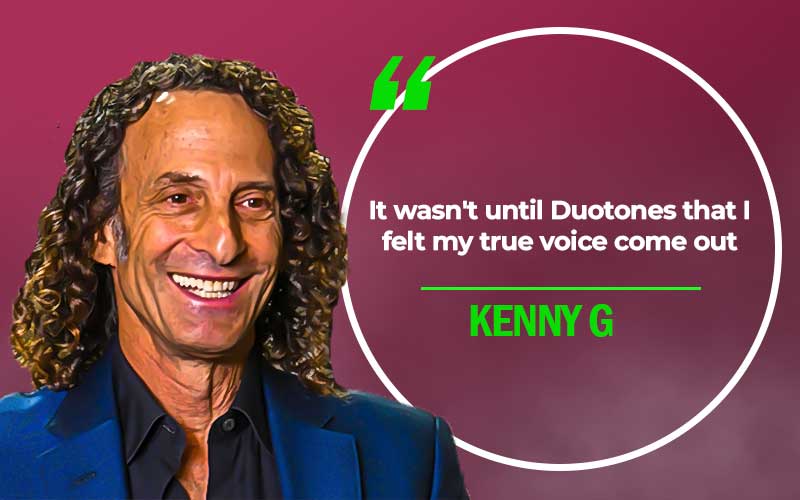 It wasn't until Duotones that I felt my true voice come out. – Kenny G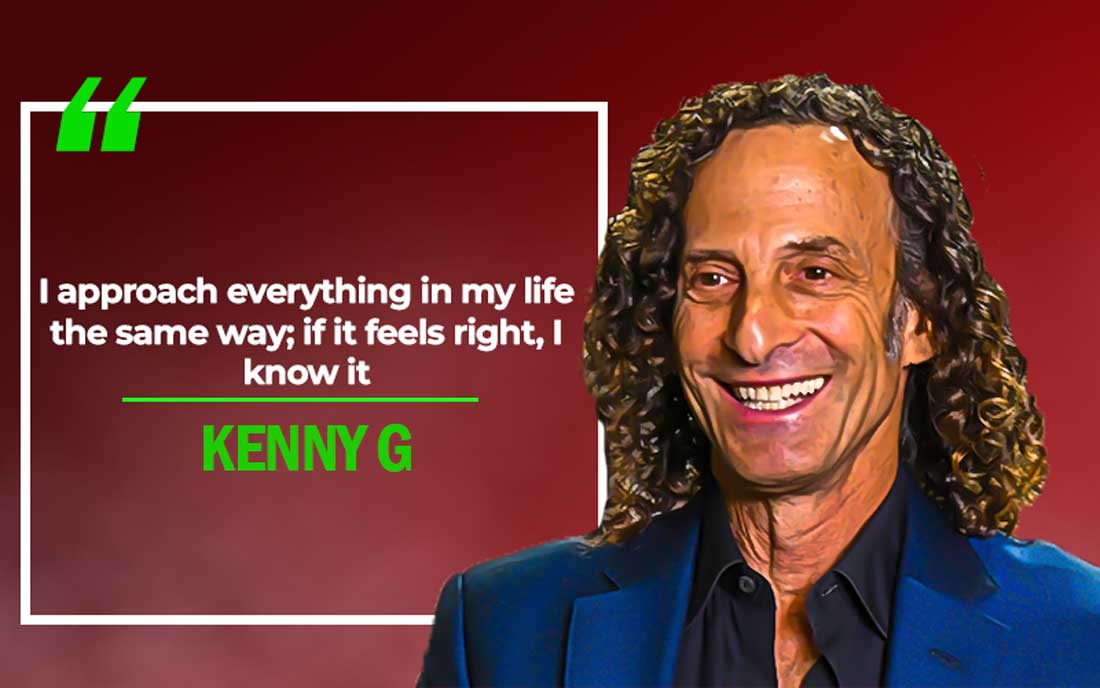 I approach everything in my life the same way; if it feels right, I know it. – Kenny G
Life Lessons to Learn From Kenny G's Success
Through Kenny G's life, we can point out these few lessons.
1. Make Good Financial Decisions
Kenny G is an investor and owns stocks in Apple, Microsoft, and Starbucks, amongst others. This investment definitely has juicy returns. Spend wisely and invest for the future.
2. Be Determined
It took determination and strong will for Kenny to be here today. His Guinness World Record is a great feat that he achieved with determination, and even though he no longer holds this record, he is determined to reclaim it. When you know what you want and stay on the right track, best believe you'll achieve it.
3. Be Generous
Kenny is a firm supporter of various charity organizations. He contributes money to raise funds for charity organizations, all thanks to his generous spirit. Always try to give back to society, no matter how little it may seem.
Frequently Asked Questions – Kenny G Net Worth
How much is Kenny G's Starbucks investment worth today?
When Starbucks was still a start-up, Kenny invested part of his royalties in Starbucks. How much he invested or how much his investment has amounted to is unknown, but an investment of $1000 then should amount to over $300 000 now.
Are Kenny G and Katy Perry related?
Although Kenny appeared in Katy Perry's recent music video, Last Friday Night, which was filled with other celebrities, Kenny G is not related to Katy Perry.
What is Kenny G's net worth?
Kenny G's net worth is estimated at $100 million. He makes his money from composing, sales, songwriting, performing, etc. He is a prominent music figure and the highest-selling musician, making record sales of over 75 million globally.
What made Kenny G popular?
Kenny G began his career as a sideman in the Love Unlimited Orchestra for Barry White before he signed a deal with Arista Records and started to record his albums.
His fourth solo album, Duotones, was a successful album that made it to the top 10 on the pop and jazz charts. Songbird, a song from the album, was a big hit.
In 1992, he released Breathless, which made it to the top two on Billboard 200 and other charts and won a Grammy award in the Best Instrumental Composition category.
Final Thoughts
Kenny G is a successful music composer and producer who has amassed a lot of wealth from his career. He is the highest-selling musician ever with a $100 million net worth.
Kenny G has made wise financial decisions, like investing in companies like Starbucks, Apple, United Airlines, and Microsoft.
Kenny G's net worth is proof of his success in music, and he continues to push and thrive in the industry through solo works or collaborations with other music acts.
As of 2023, Kenny G net worth is estimated to be $100 million.
What are your thoughts on Kenny G net worth? Drop them in the comment section below.