Balancing a career with family may sometimes be complex and cumbersome if care is not taken. Some of you can relate to one experience or the other that you have passed through. You may even need more than 24 hours as your to-do list has much to do.
You might have asked yourself this question, how do I balance my career with my family? Or even my academics with work, relationships, religion, and other aspects of life.
We all enjoy family and won't even trade them for a shekel, but you have your career in line and no longer have enough time for your family.
You want to work hard but don't have enough time for your children and spouse, which makes them feel you don't value them.
The adage "whatever you find to do, do it well" has inspired many people to devote so much time and energy to their jobs or businesses and still find out that there isn't enough time to complete duties and reach objectives, which is the same problem that has existed in the past.
Your efficiency is based on how well you manage your duties. Many still battles to maximize their time while balancing obligations to their families and employers.
In this article, we have developed strategies to help you manage your family and professional goals, so you stay glued.
1. Make Time That Is Flexible For You and Your Family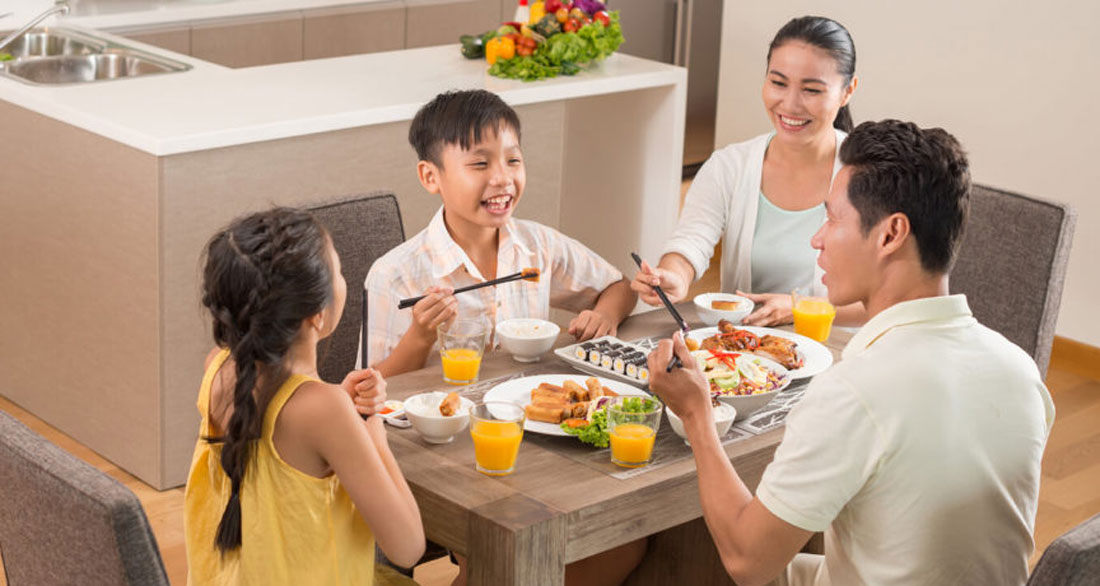 Your family should always be at the top of your list, so prioritize them.
Yes, it would help if you gave all to whatever you are doing but always remember that your family should come first.
You can always run to them whenever you need good people around you.
Your organization can decide to give you a letter of termination today, and when it happens, it is still them that you'll run to. If you die today, the organization will find your replacement, but you will forever remain in the heart of your family.
I did not say you shouldn't love your work, but all I am saying is that you create time for your family.
If you find it balancing these two, check out the steps below.
As earlier said, create separate schedules for your job and personal life.
Plan your day's tasks and assign each task or responsibility. Be disciplined and stick to your plan.
Bring only a small business home, and please take advantage of your time with your family as much as you can and do not share it for your work.
Continue to prioritize your family. These people have been entrusted to you to support you through times of joy, difficulty, happiness, and delight, so show them that you value them by creating enough time for them.
2. God's Factor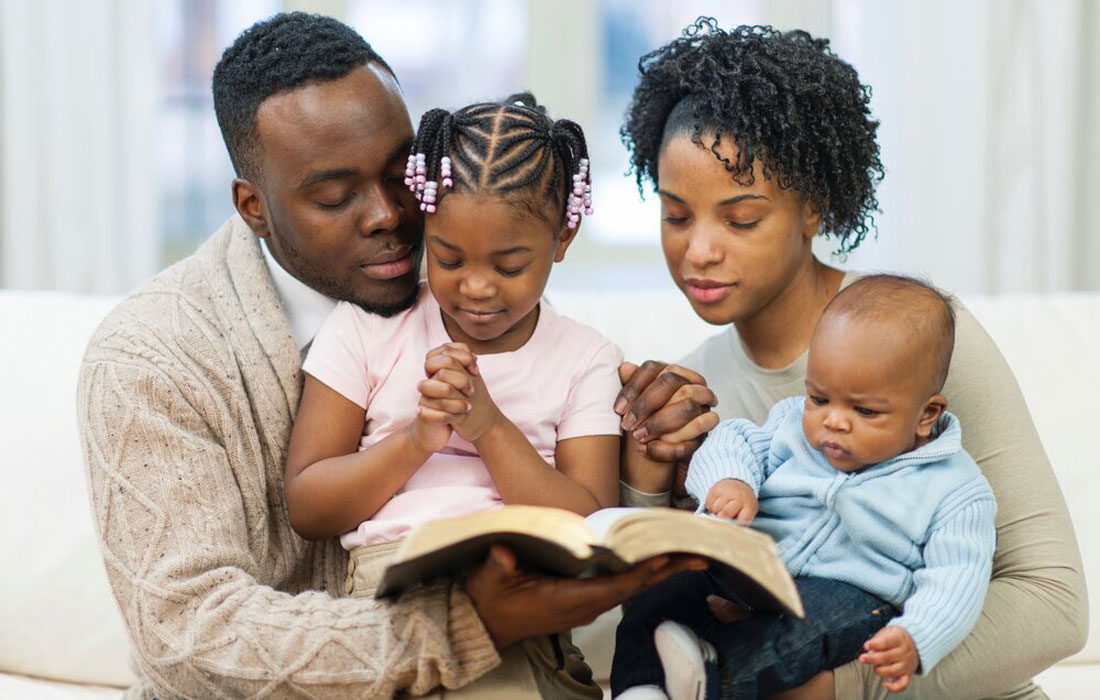 If you believe that God is essential to your career and personal life, then I must congratulate you.
Many people forget that God is always there for them to cast their care on and go about worrying themselves for nothing.
The truth is that if you believe God can help you, then he'll do it. You only need to acknowledge him in all your ways, and he'll direct your path.
According to statistics, having God in your home gives you a feeling of security that nothing or no one else can.
As your workload decreases and your health returns, you can spend more time with your family and share wonderful peaceful moments.
Do you get how it works now?
3. Your Business And Career Are Also Important
Another thing you should know is that your career or business is also significant. Ensure you concentrate once you give full attention to your work anytime, and stop fantasizing about how you'll take your family out at the weekend.
Your emotional and professional lives are both significant, so don't do anything to jeopardize them. Working diligently at work will bring satisfaction and respect to you and your family.
Concentrating on your occupation, goals, and aspirations at the right time would be ideal so things can go smoothly.
Ensure you put in your possible best to advance your business or images; this will cause people to respect you, and they will feel motivated. They will see more value in you and will respect you in all they do.
Establish a priority list and make flexibility your most significant quality.
Instead of just going to work to fulfill your everyday responsibilities, you should work with a goal in mind and try to achieve the purpose for each day.
You'll be praised and satisfied if you come up with inventive methods to put complicated concepts into practice.
4. Be Respectful And Open-Minded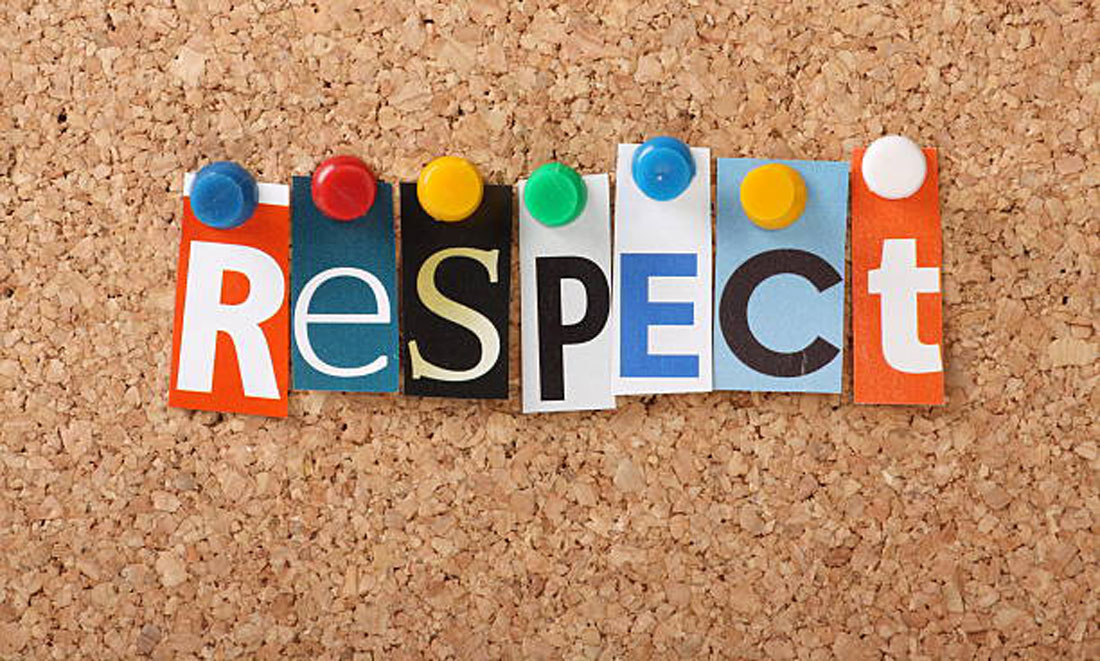 As much as you can, try to be receptive to new perspectives from your relatives. Avoid being rigid; if you feel a need, you can change your plan. No one
Even the person you don't think can give you advice or assistance can offer assistance.
Try not to think you are more intelligent than your family, friends, or coworkers. If you don't question them, you'll never know what they're thinking, so ask them questions anytime you're chanced to. You might even get assistance from your kids in solving a problem at times, and how do you know all this if you need to be open-minded?
Also, it would be best if you always were interested in the problems your partner or children are having. Be accessible to talk to them because they might be going through a difficult time.
Doing this will create a strong bond between you and your family; they'll not take it for granted.
Remember that you also have to show regard to friends and colleagues if you want them to accord you respect. 'Respect is reciprocal,' the saying is if relevance is up to date.
Don't be proud, respect people's opinions, and don't expect people always to do as you say.
5. Think Wisely
You need to flashback to how far you've gone at times and give yourself a pat on the back. Please take a moment to appreciate your family, and you can, at times, make an attempt now and then to buy a few gifts for them. It could be essential but uncomplicated, like chocolates, candies, a cake, etc.
Thanking your family for their efforts will inspire them to work harder.
You, as a man, can thank your wife for the beautiful meals she made; if you can, it will make her happy, and she'll want to put in more effort.
Thank your children for putting the plates away as well. Even though these are modest efforts, they will feel appreciated if acknowledged. Little things matter, as you know!
Create fun days with your family to establish a practice of quality time together. It might be a relaxing getaway, a night of movies, or a game night.
You can also create a calendar or reminder for all family milestones; note birthdays, anniversaries, and other pertinent occasions. When you remember their date and celebrate them, they will feel appreciated and loved.
6. Set up a Plan That Boosts Productivity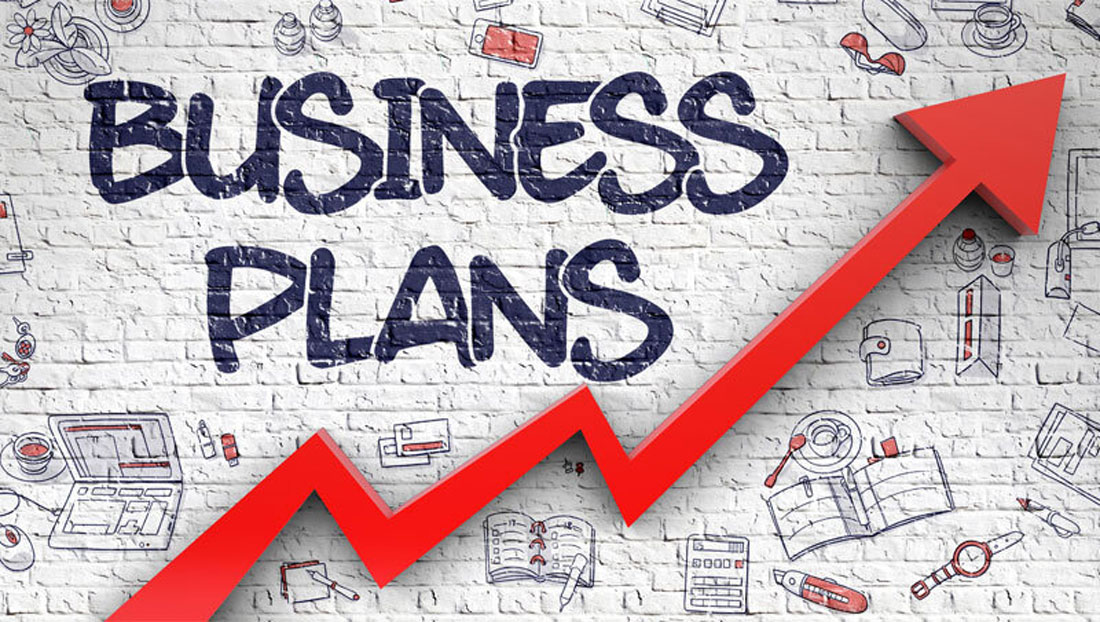 One of the ways you can boost productivity is to create a positive environment around yourself.
We all know that being surrounded by the people you adore can make you feel better or worse. Inform your relatives of your concerns because, as essential as they are, let them think that way.
Even though we made a deal to limit how much work you bring home, that doesn't mean you shouldn't do that.
You can interact more with your family when you consider designating a day just for conversations about your job and home. Keep your family updated on your goals and ambitions; doing this will increase their involvement in your life.
You can set up, strategize and evaluate concepts for any project you're working on, and work with them. Allowing your family to express their ideas and views freely will make them happy and relieve some of your stress. It is one of the most important things you can do to balance your family and career goals.
7. Be a Role Model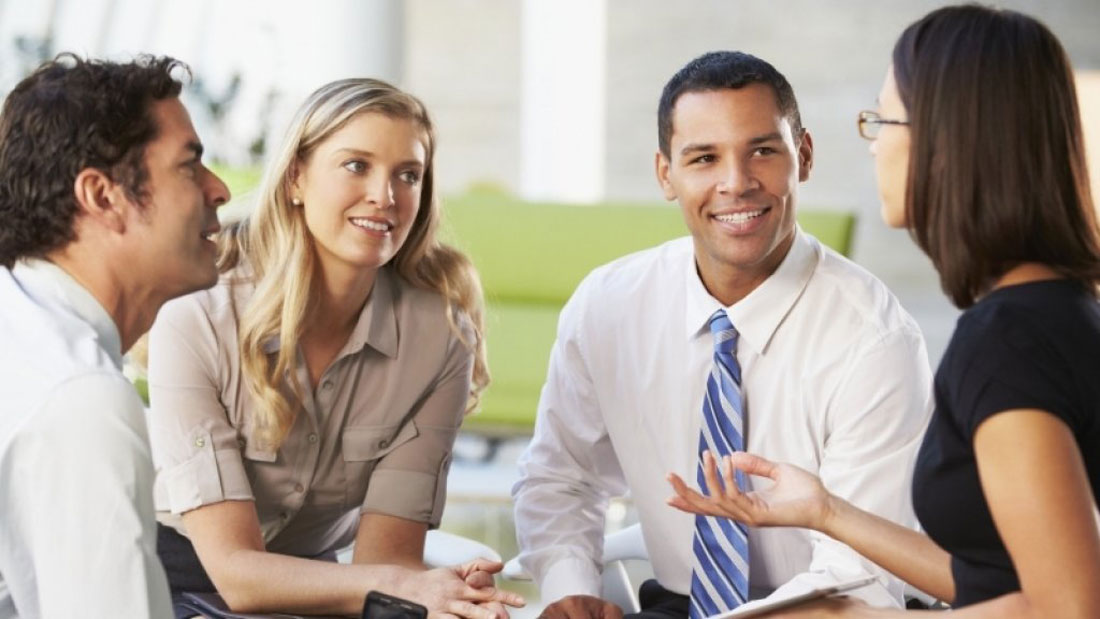 A role model is someone whose behavior or lifestyle is emulated by young people. Every family needs someone they can always admire and be proud of. Every organization also needs someone whose lifestyle is worthy of emulation, and if they find this in you, both will hold you in high esteem.
If you're a lazy type, it will not take you anywhere, as laziness will not also help you achieve this.
Some of the attitudes that can affect your life are laziness. Others include procrastination, poor hygiene, dirty behavior, and inconsistency in handling things.
8. Plan Ahead
You'll feel more in control of your daily existence when you plan out your day, week, and month so stop circling in circles and not knowing who to turn to!
And when it comes to money, being prepared in advance will make you feel secure and enable you to face any unexpected expenses that will unavoidably arise.
Making plans helps you feel in charge of your circumstances. You can stop some unneeded things from occurring by planning. You get to enjoy having enough time for rest and leisure.
Make time for essential tasks and plan your day for what works best for you. You'll be able to be productive by doing more. When you take the time to prepare and strategize for the future, you'll experience better outcomes and unique benefits.
9. List Your Weaknesses In Writing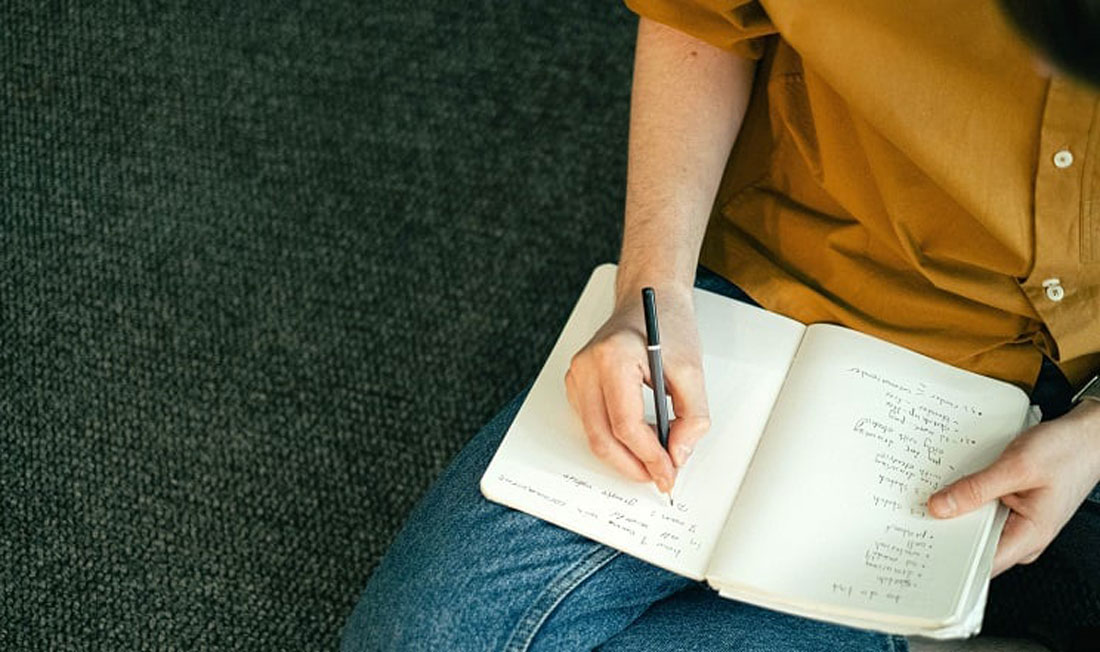 The faintest pen is better than the sharpest brain, as they say. It is very accurate, and nowadays, people frequently make lists of things to do, things to buy, things to budget for, and many other things, but they need to remember to record their strengths and flaws.
Make sure you outline your assets but also research your weaknesses. By doing this, you can identify your mistakes and put things right. Thanks to it, you'll be able to spot flaws and work out how to fix them.
You can better understand your faults by outlining them and learning how to deal with them without offending others when you write down your weakness. Hence doing it will assist you in balancing your career and family goals.
Make a list of your pros and cons, and you should emphasize your flaws. Once you know them, devise means to correct them so they will not hurt people.
10. Celebrate Yourself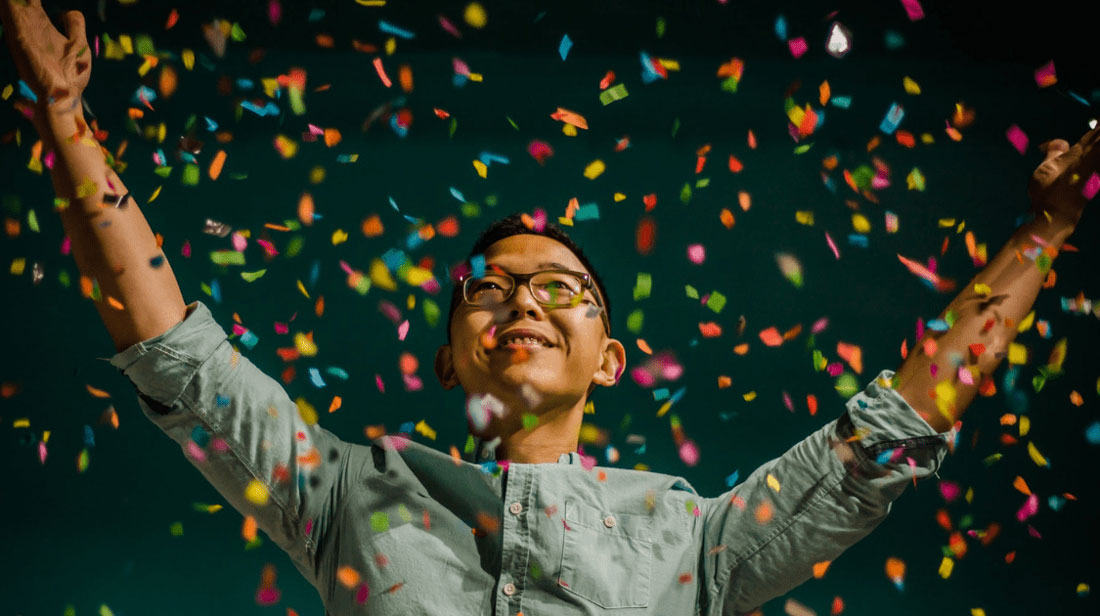 Celebrating oneself is a good thing as it shows you know and understand what you carry. Whether you just won a contract or not, celebrate yourself. Celebrate little wins and always make yourself feel special; remember that how you see yourself is how others will view you.
Do you know that you also have to celebrate your failure? The fact that you fail doesn't mean you should feel nothing. No, celebrate no wins too. Remember the energy and time you put into it and how far you've gone before it ends up sailing.
If you fail once, don't give up! Just keep trying.
Ensure you also designate a particular time for yourself every day. It may not be much, but the 30 minutes you utilize to do things that make you happy is also crucial. It will motivate you to take more steps still to achieve success.
Conclusion
Maintaining a balance between family, work, and life can sometimes be challenging. We all try to be better people almost every day. We fail and cry, but we ultimately get back up. Knowing the principles needed is very crucial, which is why this article has talked about how you can balance your family and career goal.
Be the most excellent version of yourself at all times. Be proud of yourself. Regulations and rules are in place for a purpose. Make your own. It will make the most of each minute you spend with your loved ones easier.
Create as much of a shield as you can around your household. Please give them a feeling of stability. Please make them feel like they must compete for your attention with your job.
Finally, only a spirit filled with gratitude can see success in challenges or setbacks. Miracles may be seen more readily when your heart is full of gratitude.